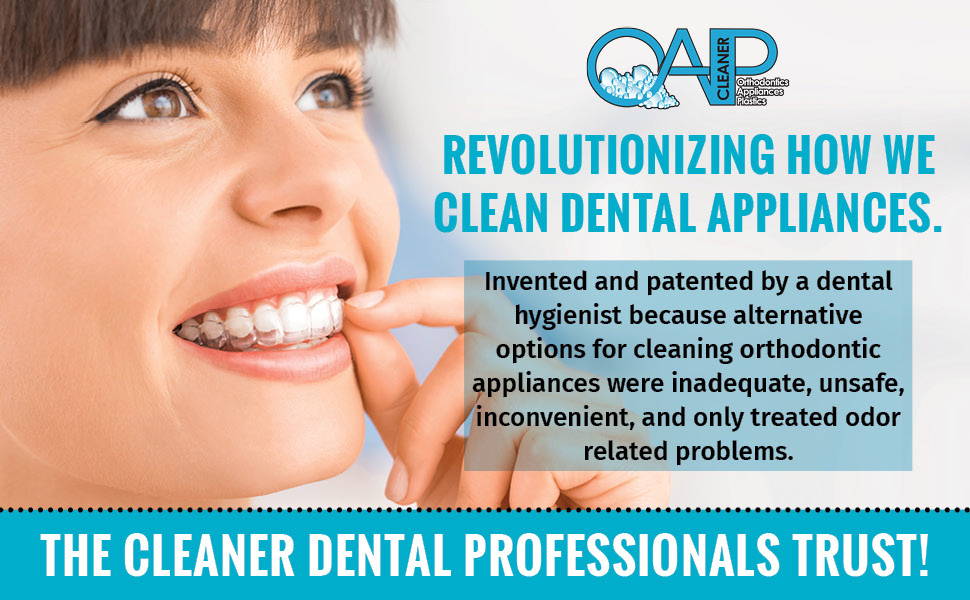 Oap Cleaner Was Started By A Team Of Dental Hygienists In A Top 100 Invisalign Provider Office In New York City. Due To The Lack Of Acceptable Options With Which Their Patients Could Clean Their Expensive Appliances, They Formulated A Comprehensive Yet Gentle Cleaner That Would Have Dental And Orthodontic Appliances LOOKING And FEELING Brand New. Thus OAP Cleaner Was Born! No More Ineffectual Tablets With Lengthy Soaks Or Peroxide Based Cleaners That Ruin Expensive Dental Appliances.
OAP CLEANER - THE CLEANER DENTAL PROFESSIONALS RECOMMEND & TRUST!
Millions Of People Use Oral Appliances For A Number Of Different Reasons. Whether To Straighten Or Whiten Their Teeth, For Health Purposes Like Sleep Apnea, Prevent Injury During Sports Competition Or Even Playing Their Favorite Instrument, Chances Are You Are Exposed To Millions Of Microbes If Not Cleaned Properly. Your Mouth Is Teaming Up With Harmful Bacteria And Viruses That Can Lead To Serious And Reoccurring Illnesses.