WHY IS IT IMPORTANT TO PROPERLY CLEAN SPORTS MOUTHGUARDS?
The characteristics of the microorganisms isolated from the mouthguards enable them to disseminate systemically and/or be aspirated into the respiratory tract

The biting actions athletes perform during mouthguard wear end in a systemic showering of microorganisms throughout the mouth, oesophagus, and trachea

Without proper cleaning, the immune system could be compromised and athletes could be more susceptible to diseases

Water will not decontaminate MG, but other agents (toothpaste, sodium hypochlorite or hydrogen peroxide) may abrade the MG, increasing the possibility of microbial attachment
Anti Viral and Fungal Ingredients
60 Seconds or Less to Clean
Kills 99.9% of Harmful Bacteria
Specially Formulated for Every Oral Appliance
Microbial Contamination and Disinfection of Sport Mouthguard: In Vitro Study.
Sport mouthguards are dental devices used by athletes who need oral protection during sports activities. Ethylene Vinyl Acetate (EVA), a polymeric polymer of ethylene and vinyl acetate, has become widely accepted as a mouthguard material. There are several issues related to the use of an oral protective device, especially for professional athletes who are subjected to several hours of workout everyday [[ 1]–[ 5]]. Glass et al. [[ 6]] reported an increase of oral lesions in athletes who had used stock mouthguards for an entire agonistic season. Furthermore, mouthguard conditions after wear may facilitate disease transmission (e.g. endocarditis). In fact, the continuous solutions caused by worn mouthguards would facilitate the entry into the bloodstream of all the microorganisms present on mouthguard surfaces. This condition occurs when jagged and sharp areas of the posterior regions of the mouthguards are in close proximity to the pterygoid venous plexus. revention of oral damage, caused by pathogen's flora to hard and soft tissues, can be done by following the basic oral hygiene rules before sport activity and cleaning the device after each use [[10]]. Preservation and cleaning of the mouthguard are often overlooked by athletes who easily tend to abandon this task. Namba et al. [[11]] conducted an interview to 22 rugby players, with an appropriate level of school education, to understand their habits and attitudes towards the hygiene and the use of mouthguards. Only two of them reported to have been correctly guided by a sport dentist on methods to sanitize their mouthguard. When asked if they performed some type of mouthguard cleaning, only one answered that always cleaned it with water.
WHY IS IT IMPORTANT TO PROPERLY CLEAN INSTRUMENT MOUTHPIECES?
When various parts of woodwind and brass instruments are used, they become repositories for the users' oral and pulmonary secretions

Because these instruments come into intimate contact with the musicians' oral and respiratory mucous membranes, such exposures may facilitate microbial transmission

As these instruments are repeatedly played, they build up visible amounts of organic material, providing an excellent habitat for microbial growth

There has been a great deal of research recently into the transmission of microorganisms, including bacteria, fungi, and viruses by oral means such as instruments

The results of the current study confirmed that wind instruments are heavily contaminated with a wide variety of bacterial and fungal isolates
Anti Viral and Fungal Ingredients
60 Seconds or Less to Clean
Kills 99.9% of Harmful Bacteria
PH Neutral to Ensure No Expensive Materials are Warped or Corroded
Specially Formulated for Every Oral Appliance
American dental hygienists' association
"Most of the people that used OAP Cleaner in my practice stated that they loved the fresh scent. We continue to use OAP because we have not found a better product on the market, and our patients have given great feedback about their experiences with it. It cleans and brightens the retainers beautifully, and its anti-fungal, anti-viral, and anti-bacterial properties are very appeasing."
American Board of Orthodontics
https://www.americanboardortho.com/
"If COVID-19 has driven one idea home, it is 'cleaner is better.' People seem to demand a product like OAP. Patients love OAP Cleaner—kids and adults, alike! patient satisfaction is very high, and they request more samples at subsequent visits."
ORTHODONTIC ASSOCIATES OF GREENVILLE
http://www.greenvillebraces.com/
"The ease of use, great smell, and thorough job it does cleaning appliances make OAP cleaner our go-to cleaner for aligners and retainers. As we all know, oral hygiene and home care is essential to a patient's dental and general health, We want to give our patients tools to make this as easy and effective as possible, which is why I have recommended OAP Cleaner to patients for several years."
Apply Oap's Patented Solution to Your Dental Appliance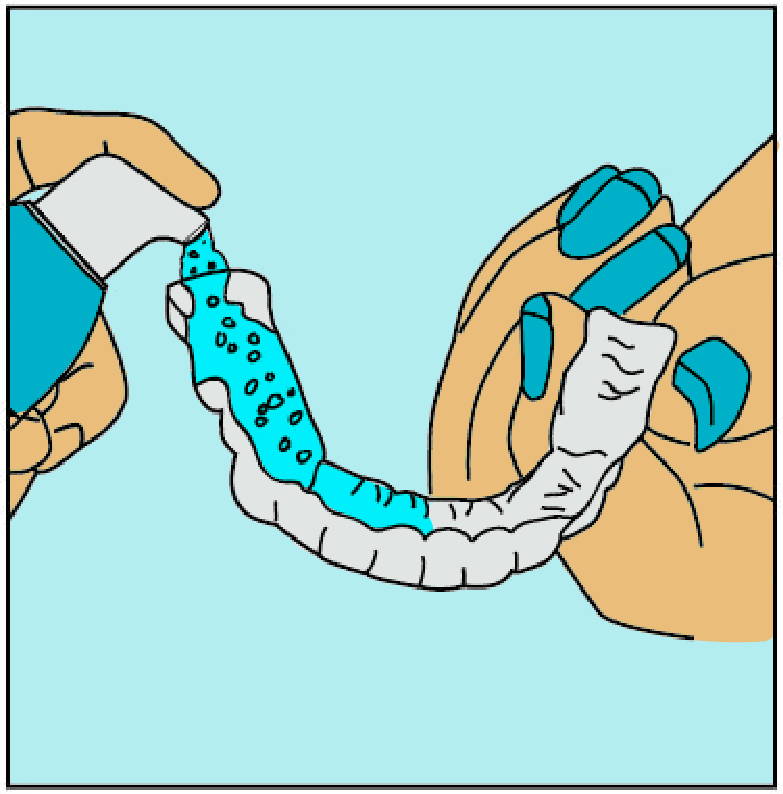 Lightly Scrub Your Appliance With a Toothbrush for up to 60 Seconds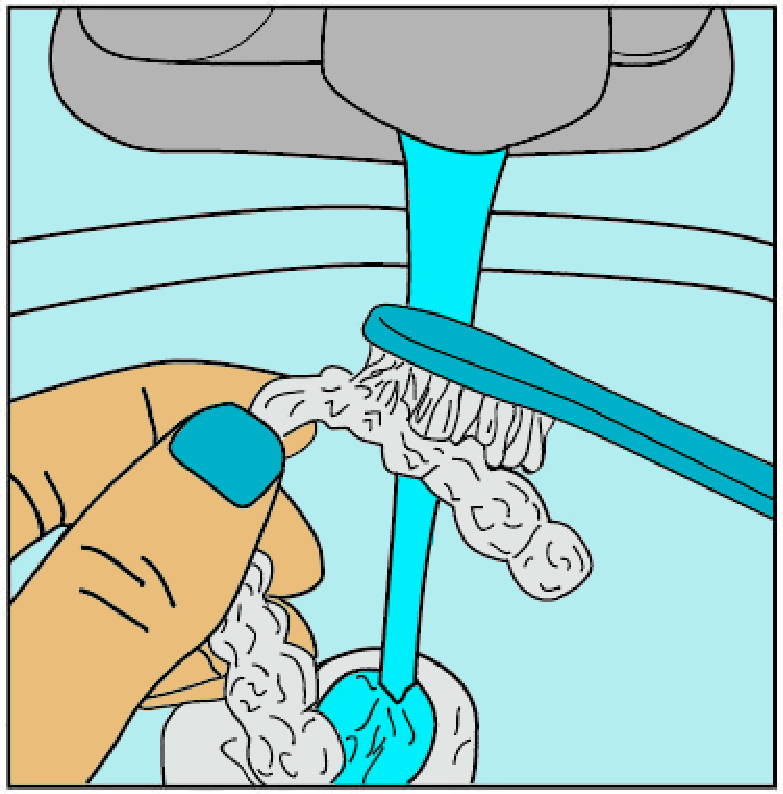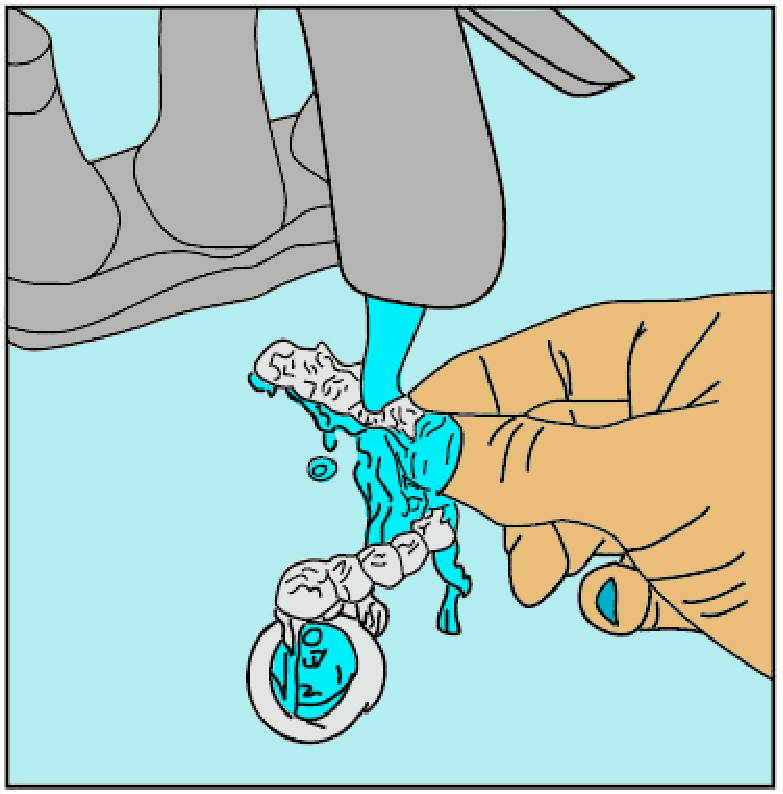 Enjoy Your TRULY Clean Dental Appliance!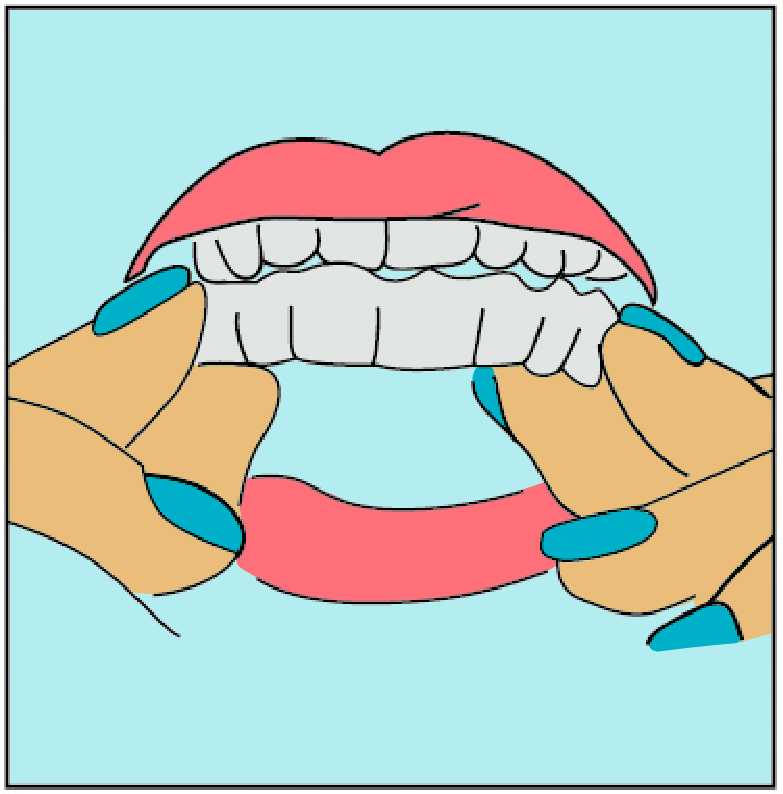 60 Seconds or Less to Clean
Kills Harmful Bacteria & Much More
Made with Anti-Viral and Anti-Fungal Ingredients
Invented / Patented by Dental Hygienists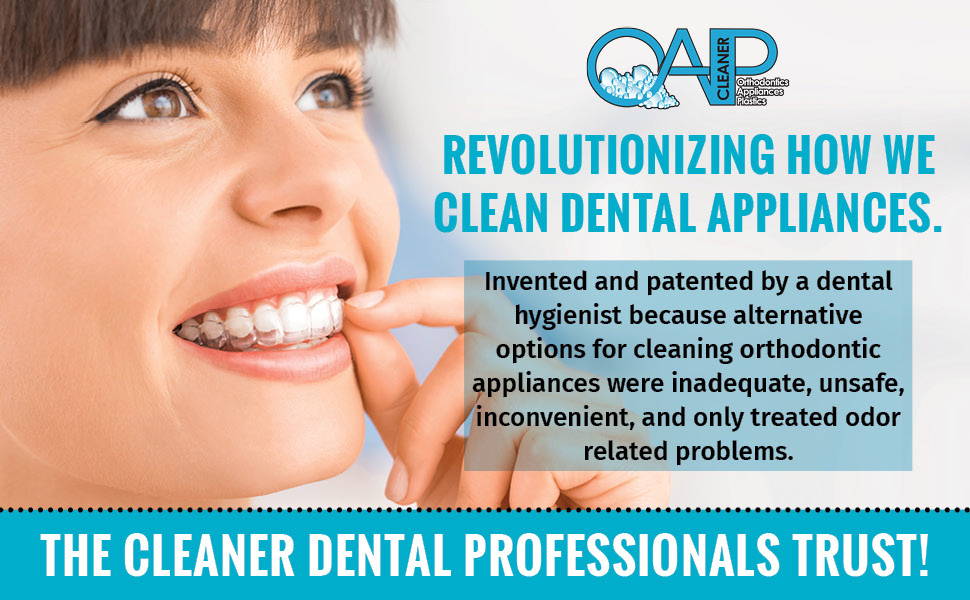 Only Kills ODOR Causing Bacteria
Learn More About Why OAP Is The #1 Recommended Cleaner By Dental Professionals Nationwide