Dentures, Partials & More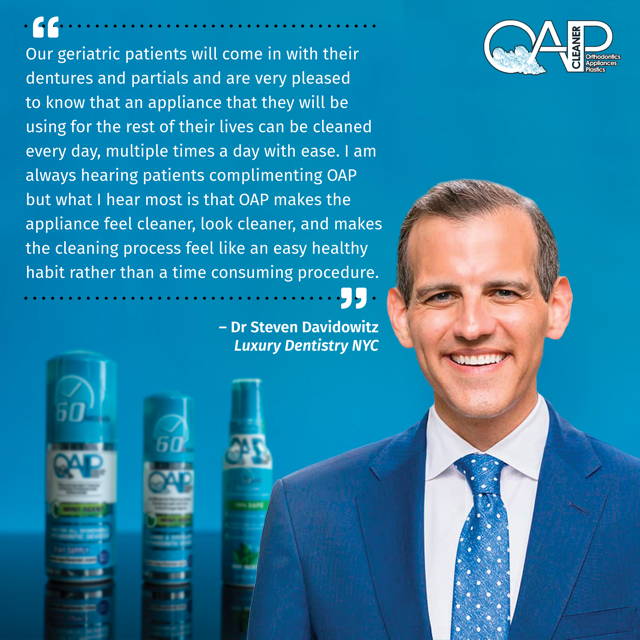 Because harmful microbes can build up on dentures, just as they do on natural teeth, consistent cleaning of dentures is essential to the oral and general health of denture wearers
60 Seconds or Less to Clean

Kills 99.9% of Harmful Bacteria NOT Just Odor Causing

Patented Anti-Viral and Anti-Fungal Formula

Recommended by Thousands of Dental Hygienists

Specially Formulated for Every Removable Oral Appliance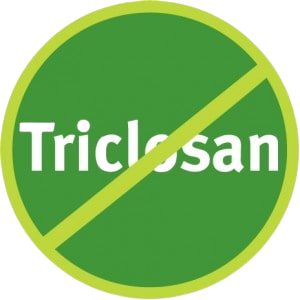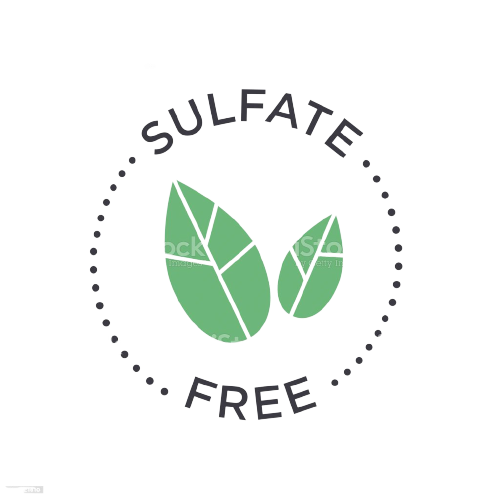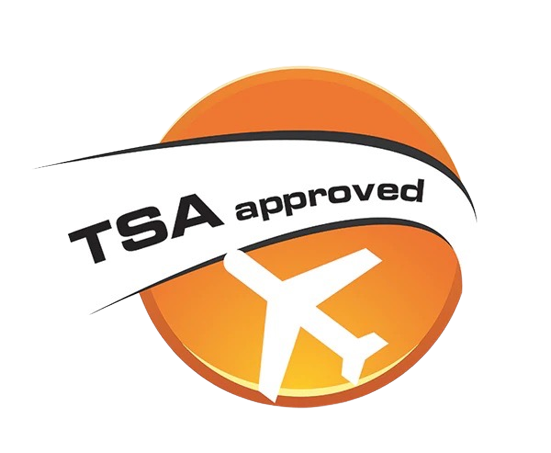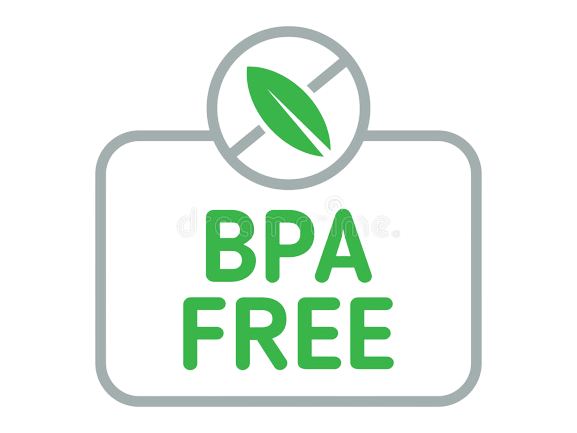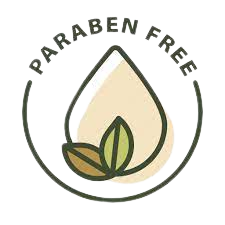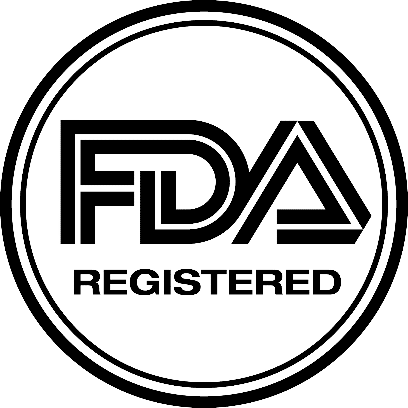 PH Neutral to Ensure No Expensive Materials are Warped or Corroded
Safe to Use on Soft Relines

Common Issues for Individuals with Prosthesis (Dentures & Partials)

Denture Stomatitis Has Been Found To Develop In Between 25 And 67% Of Denture Wearers
A Positive Relationship Was Observed Between Poor Denture Hygiene Habits And The Presence Of Denture-Related Stomatitis And Ulcers
Candida Albicans & Mucosal Lesions

Fungus In The Oral Cavity Is Able To Adhere To The Acrylic Of The Prosthesis, This Represents The First Step In The Infectious Process, This Biofilm Formation Can Lead To Lesions Of The Surrounding Mucosa
Prosthetic Hygiene Was Directly Related To The Intensity Of Candidal Growth
Many cleaning options are inefficient and ineffective, leaving denture wearers with unpleasant odors and tastes
Denture wearers are often hesitant to clean their dentures in public as it can be an uncomfortable situation. This leaves them with only one solution – cleaning their dentures at home, which is a long and tedious process
improper cleaning can shorten the lifespan of dentures, forcing people to replace them more frequently than necessary
Issues with Current Denture Care
The Most Prevalent Issue Denture Wearers Struggle With Is Fungal Issues..Meaning Your Current Cleaner Could Not Even Be Helping

It was concluded that the use of cleansing tablets during overnight denture storage did not affect the fungus count

Denture cleaning by brushing using only a denture brush, or a regular brush, and tap water may not be enough to eliminate fungus
Using current denture cleaners can leave your dentures feeling unclean and uncomfortable due to adhesives and bacteria that cannot be removed
traditional denture cleaning products take a lot of time and effort often leading to inconsistent oral hygiene practices
Current Denture Cleaning Products are bulky and hard to travel with, leading to a decrease in confidence and a decline in overall oral hygiene
Due to Inconvenience People often resort to using home remedies such as vinegar, hydrogen peroxide or even bleach to clean their dentures, which Could damage the appliance
the ideal denture cleanser should be antibacterial and anti fungal, non-toxic, compatible with the denture material and should not alter or damage the surface of the denture...therefore OAP Cleaner was created!
Apply OAP's Patented Solution to Your Dental Appliance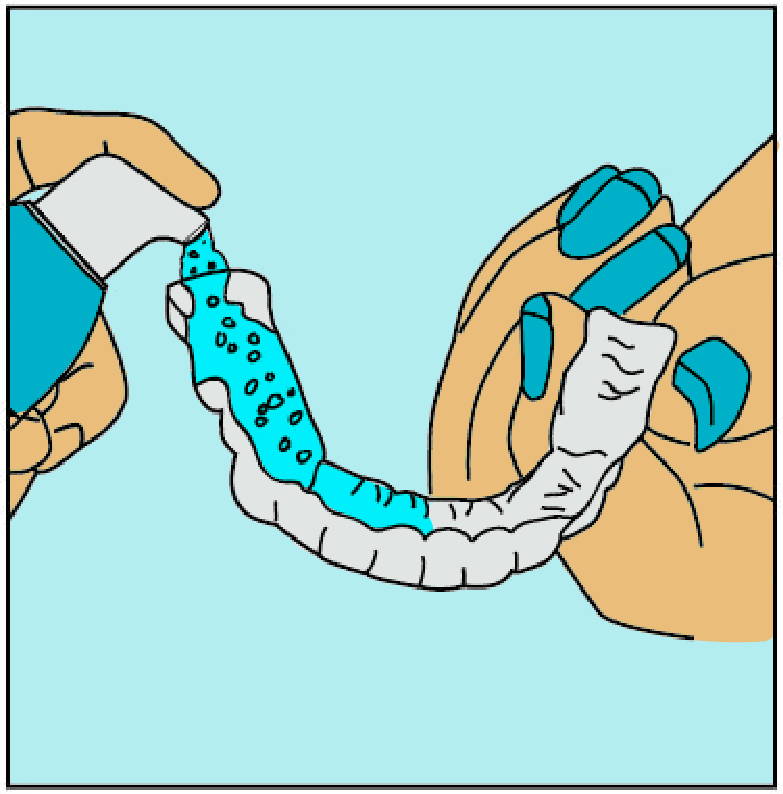 Lightly Scrub Your Appliance For Up To 60 Seconds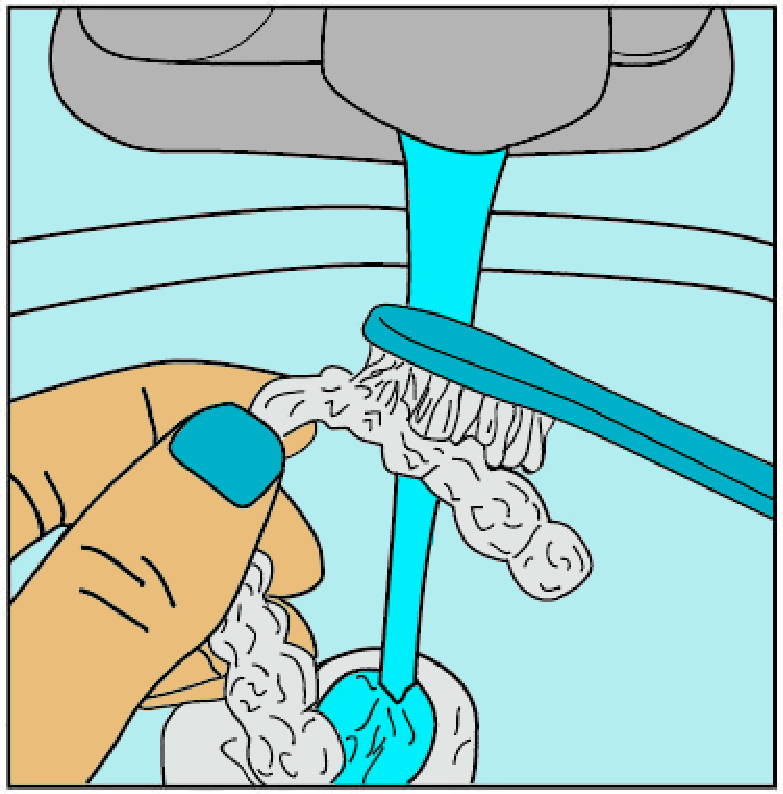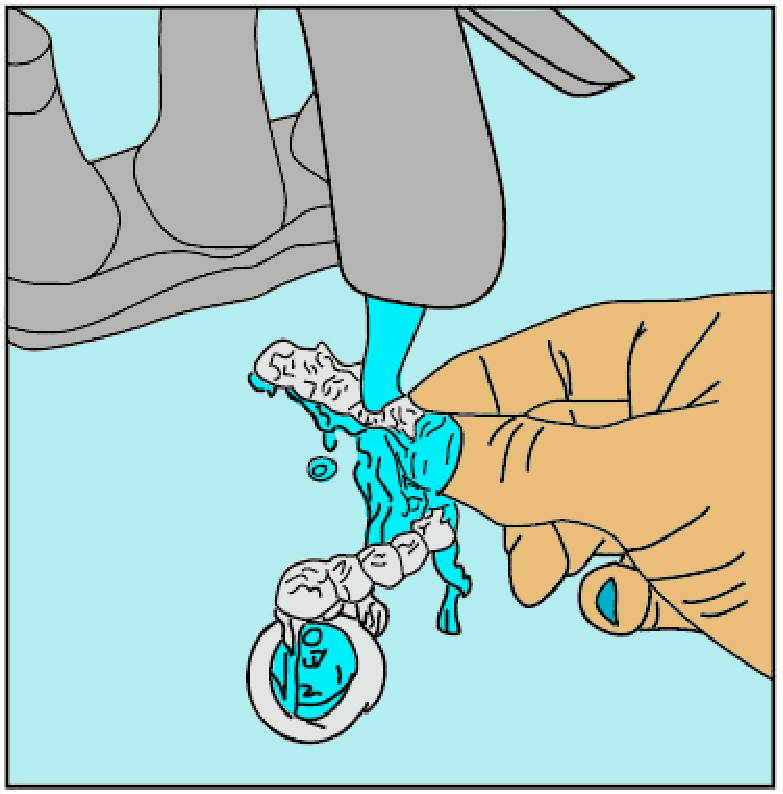 Enjoy Your TRULY Clean Dental Appliance!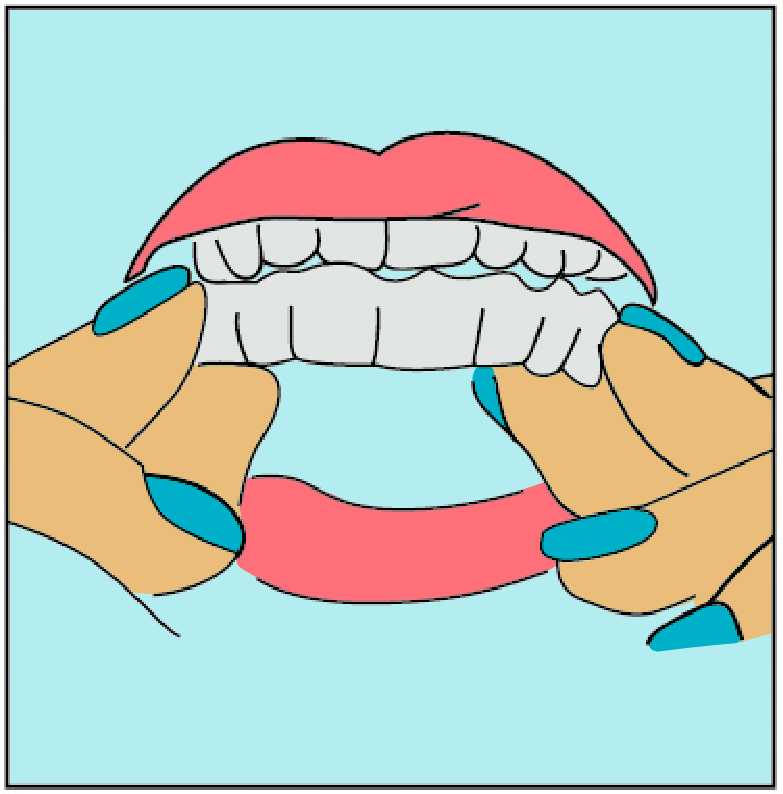 Hear why others in the Denture Community Choose OAP as their go-to Denture Cleaner for any Occasion!
I use it on my dentures with Densurefit and reline in. No issues. I use this on my dentures and it cleans my brush while using it. Kind of a two-for-one. My wife and daughter use it on their toothbrush.
As a brand new denture wearer, this product couldnt have come at a better time!
Purchased the product and I absolutely love it. I will also add the price is more than reasonable and the company is very efficient in completing the order and shipping it. I received mine within three days of placing my order. Thank you again
I bought it, I love it, I want more of it!
Ive been using it for a week now and I really love it! Goodbye Denture Tablets! Ill be using this from now on, its so much easier and really gets my dentures super clean!
Ive been using it for the past few days and love it so far. Really simple.
In the morning I rinse and scrub my dentures with OAP. My experience with it, it gets rid of the adhesive very easily. I use warm water also.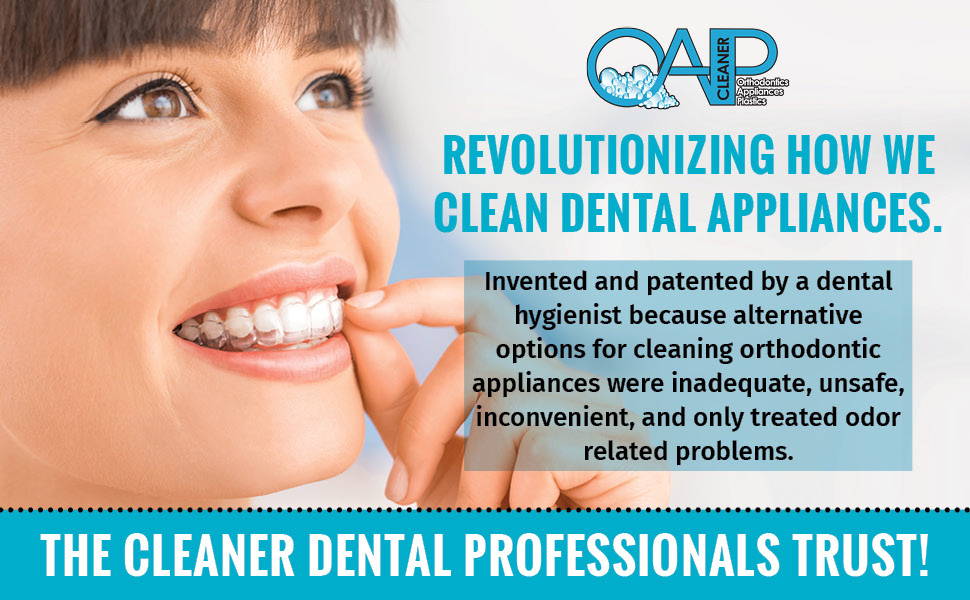 60 Seconds or Less to Clean
Kills Harmful Bacteria & Much More
Made with Anti-Viral and Anti-Fungal Ingredients
Invented / Patented by Dental Hygienists
Only Kills ODOR Causing Bacteria
Whether At Home or On the Go - OAP Has the Perfect Solution for Your Denture Care Needs