MOST PEOPLE DON'T CLEAN THEIR DENTAL APPLIANCES PROPERLY...ARE YOU ONE OF THEM?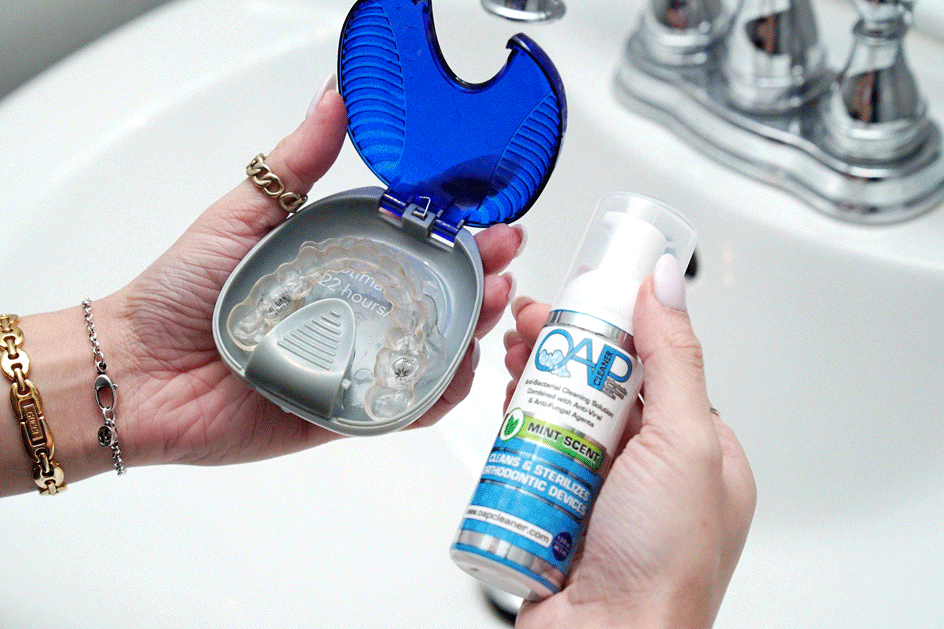 WHY IS IT IMPORTANT TO PROPERLY CLEAN INVISALIGN?
Invisalign fully encapsulates the teeth in clear plastic and are designed to be worn throughout the day and night (except when eating). Therefore, anything that gets trapped inside the Invisalign, whether in the form of visible food particles or invisible bacteria and germs, remains in constant contact with your teeth.
Without proper Invisalign cleaning, your oral health can be compromised due to the odor-causing, decay-producing and health-impacting bacteria, viruses and germs that can be trapped within the Invisalign aligners. Built up plaque and debris can also negatively impact the clearness of your Invisalign braces, making them more noticeable when worn.
It's also important to regularly clean Invisalign storage containers, since they can be breeding grounds for germs and can transfer those germs to the Invisalign aligners when placed back in their storage containers.
BENEFITS OF OAP CLEANER FOR CLEANING INVISALIGN:
OAP provides instant cleaning of Invisalign takes only 60 seconds to use. The carefully formulated, proprietary cleaning solution is effective at cleaning and sanitizing all types of braces and clear tooth alignment systems, killing 99.99% of all viruses, bacteria, fungi and germs on contact. It also removes stains, plaque and offensive odors.
OAP is BPA, persulfate and chlorine-free, and is completely safe to use on Invisalign, as well as Invisalign storage containers. It is a gentle and mild cleaning agent that won't cause discoloration of the plastic or result in abrasion of any surface material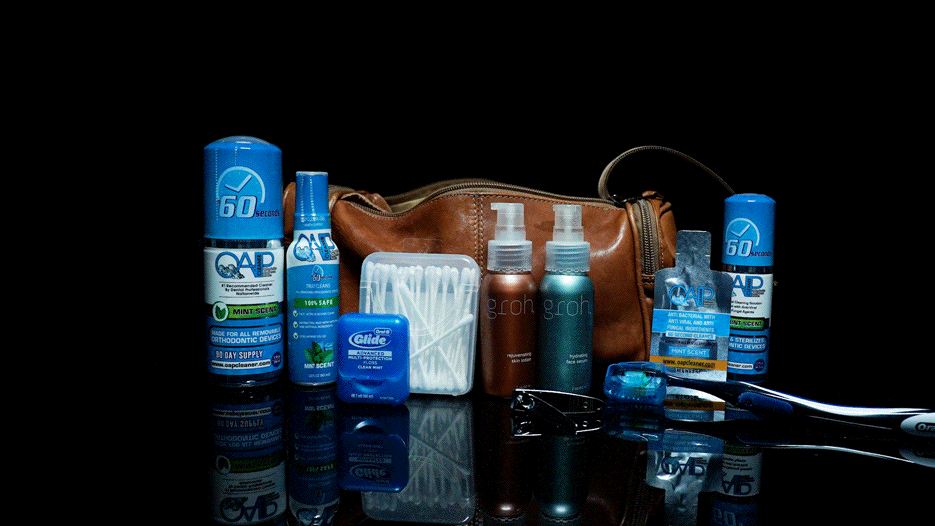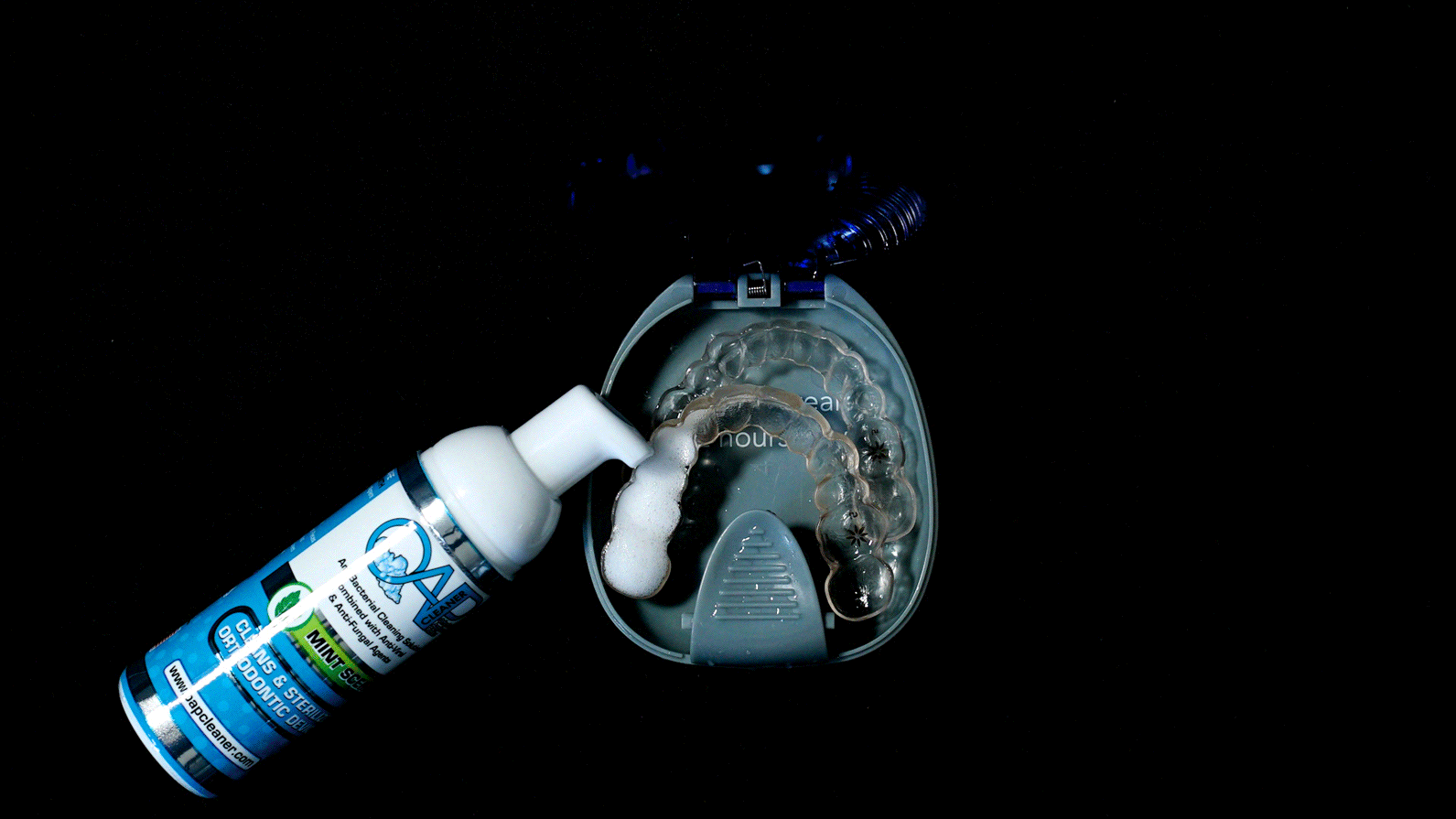 Why you need to clean RETAINERS
An effective retainer cleaner is the key to keeping any type of orthodontic retainer looking clean and smelling good. Cleaning retainers regularly also keeps them germ-free and helps them last longer. When it comes to the best way to clean retainers, the type of material your retainer is made from should not have a major impact in how it is cared for.
The key to proper retainer cleaning is to remove debris, as well as germs, on a regular basis and to do so in a way that does not harm the structure of the appliance. If left to build up, deposits can cause odor, discoloration and can even potentially lead to illness.
If you wear an orthodontic bite plate, the process of cleaning bite plates is the same as it is for cleaning retainers.
WHY IS IT IMPORTANT TO PROPERLY CLEAN DENTURES?
- Because plaque and calculus can build up on dentures, just as they do on natural teeth, daily cleaning of dentures is recommended. Regular cleaning of dentures is essential to the oral and general health of denture wearers
- In the literature, oral issues such as angular stomatitis, denture stomatitis, undesirable odors and tastes, as well as staining have been reported
- Denture cleaning by brushing using only a denture brush, or a regular brush, and tap water may not be enough to eliminate fungus. Therefore, daily denture cleaning plus disinfection is claimed to be vital in preventing disease.
- It was concluded that the use of cleansing tablets during overnight denture storage (in addition to mechanical denture cleaning) did not affect the fungus count
- It has been suggested that the ideal denture cleanser should be antibacterial and anti fungal, non-toxic, compatible with the denture material and should not alter or damage the surface of the denture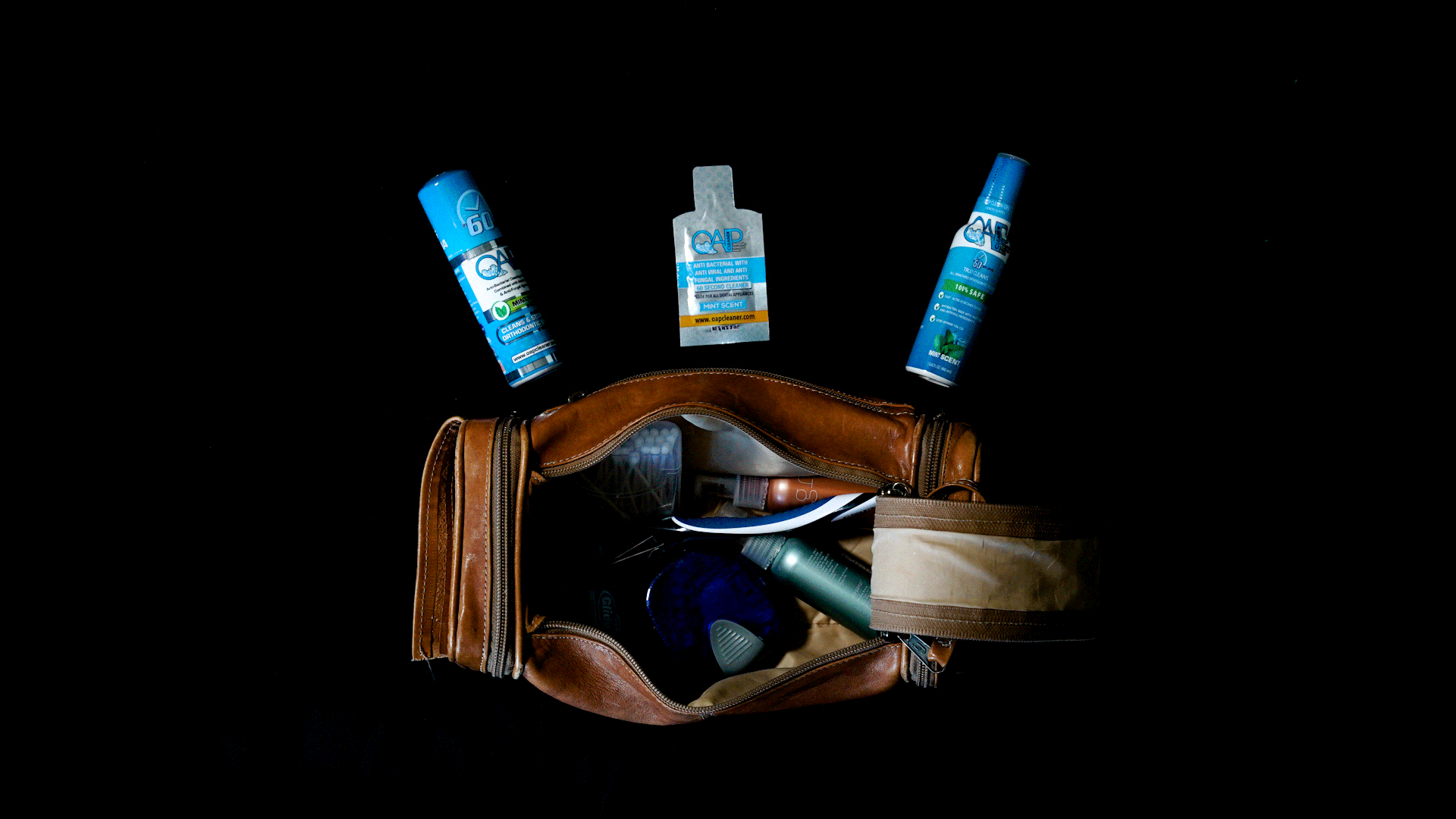 OAP CLEANER KILLS 99.9% OF BACTERIA AND IS MADE WITH ANTI FUNGAL AND ANTI VIRAL INGREDIENTS LEAVING YOUR DENTURES TRULY CLEAN...ALL IN 60 SECONDS OR LESS!

OAP CLEANER KILLS 99.9% OF BACTERIA AND IS MADE WITH ANTI FUNGAL AND ANTI VIRAL INGREDIENTS LEAVING YOUR MOUTHGUARD TRULY CLEAN...ALL IN 60 SECONDS OR LESS!
WHY IS IT IMPORTANT TO PROPERLY CLEAN SPORTS MOUTHGUARDS?

- It is little known that human saliva from a healthy individual houses more than 100 million bacterial cells per 1 ml of saliva

​​ - The characteristics of the microorganisms isolated from the mouthguards enable them to disseminate systemically and/or be aspirated into the respiratory tract. As a result, the immune system could be compromised and athletes could be more susceptible to diseases
- However, the biting actions athletes perform during mouthguard wear end in a systemic showering of microorganisms throughout the mouth, oesophagus, and trachea
- Water will not decontaminate MG, but other agents (toothpaste, sodium hypochlorite or hydrogen peroxide) may abrade the MG, increasing the possibility of microbial attachment
WHY IS IT IMPORTANT TO PROPERLY CLEAN INSTRUMENT MOUTHPIECES?

- When various parts of woodwind and brass instruments are used, they become repositories for the users' oral and pulmonary secretions
- Because these instruments come into intimate contact with the musicians' oral and respiratory mucous membranes, such exposures may facilitate microbial transmission
- Furthermore, as these instruments are repeatedly played, they build up visible amounts of organic material, providing an excellent habitat for microbial growth
- There has been a great deal of research recently into the transmission of microorganisms, including bacteria, fungi, and viruses by oral means
- The results of the current study confirmed that wind instruments are heavily contaminated with a wide variety of bacterial and fungal isolates
OAP CLEANER KILLS 99.9% OF BACTERIA AND IS MADE WITH ANTI FUNGAL AND ANTI VIRAL INGREDIENTS LEAVING YOUR MOUTHPIECE TRULY CLEAN...ALL IN 60 SECONDS OR LESS!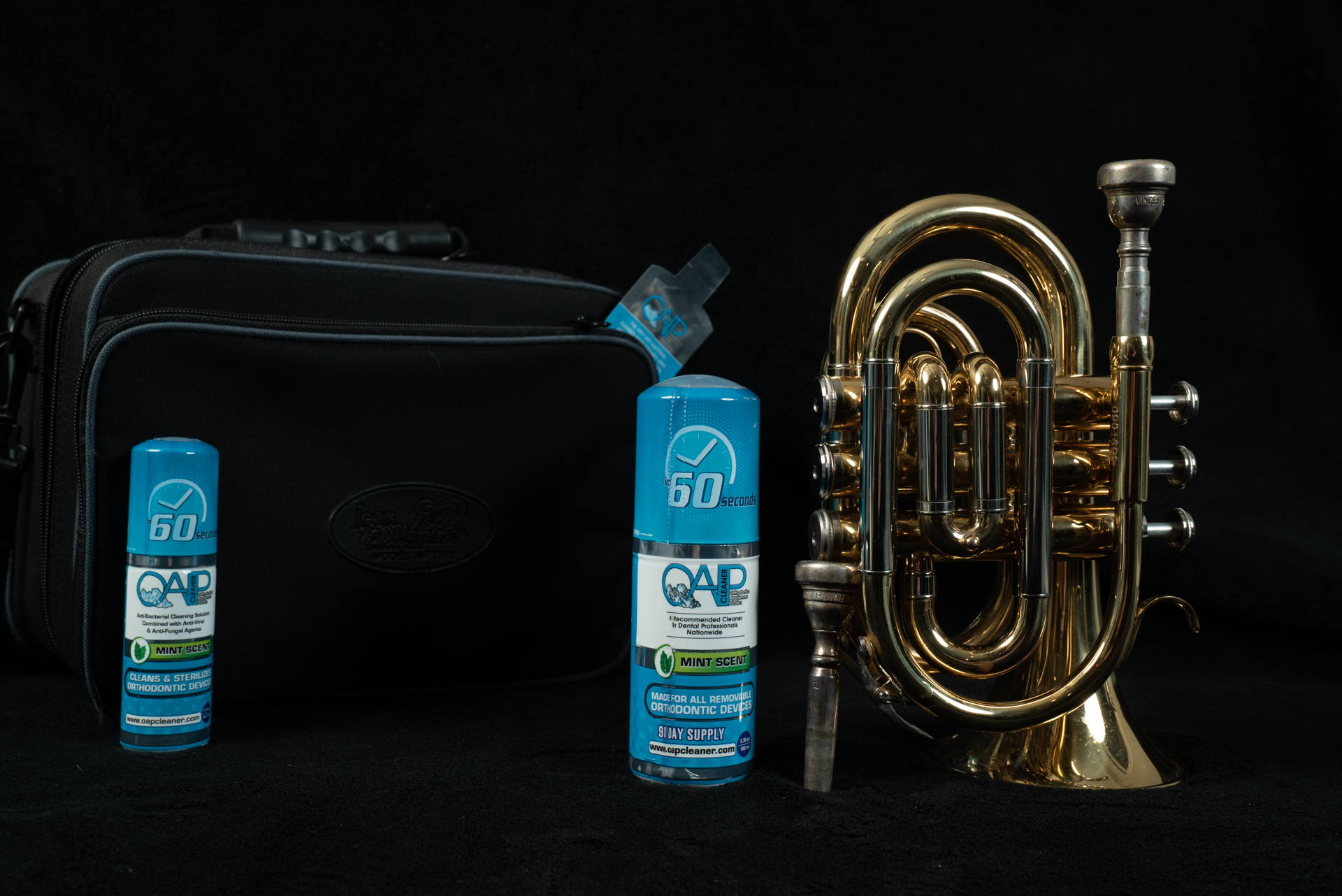 WE RECOMMEND REMOVING THE MOUTHPIECE AND CLEANING IT INDIVIDUALLY AS OAP IS NOT INTENDED FOR THE VALVES.
ADDITIONALLY, WE FORMULATED OUR SOLUTION TO ENSURE IT IS PH NEUTRAL AND WOULD NOT WARP OR CORRODE EXPENSIVE MATERIALS, ESPECIALLY IF WASHED OFF CORRECTLY!
WHY IS IT IMPORTANT TO PROPERLY CLEAN YOUR TOOTHBRUSH?
- Toothbrushes in daily use can be heavily contaminated with microorganisms, that are mainly depending upon storage conditions.
- More than 700 species of bacteria have already been identified in the environment. Therefore, the routine use of contaminated toothbrushes may disseminate microorganisms within a person's oral cavities
- In healthy adults, contamination of toothbrushes occurs early after initial use and increases with repeated use. Toothbrushes can become contaminated from the oral cavity, environment, hands, aerosol contamination, and storage containers.
- Studies found extensive toothbrush contamination after use except in cases where an oral antiseptic was used immediately prior to brushing.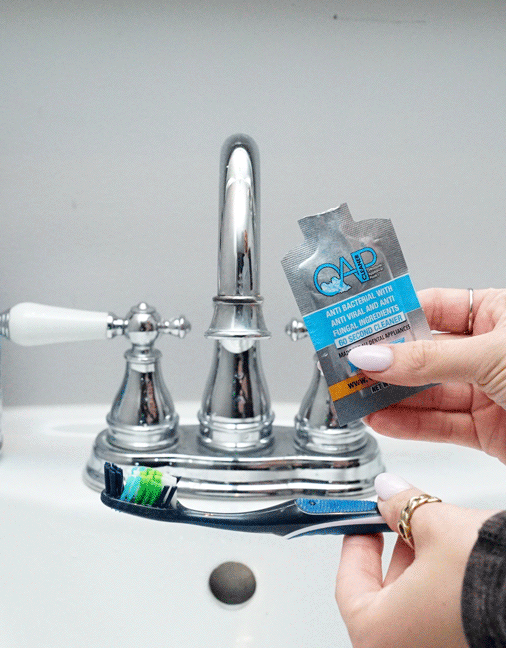 OAP CLEANER KILLS 99.9% OF BACTERIA AND IS MADE WITH ANTI FUNGAL AND ANTI VIRAL INGREDIENTS LEAVING YOUR TOOTHBRUSH TRULY CLEAN...ALL IN 60 SECONDS OR LESS!

A Message From The Professionals
No Need to Just Take Our Word For It...Listen to What the Medical Professionals Have to Say!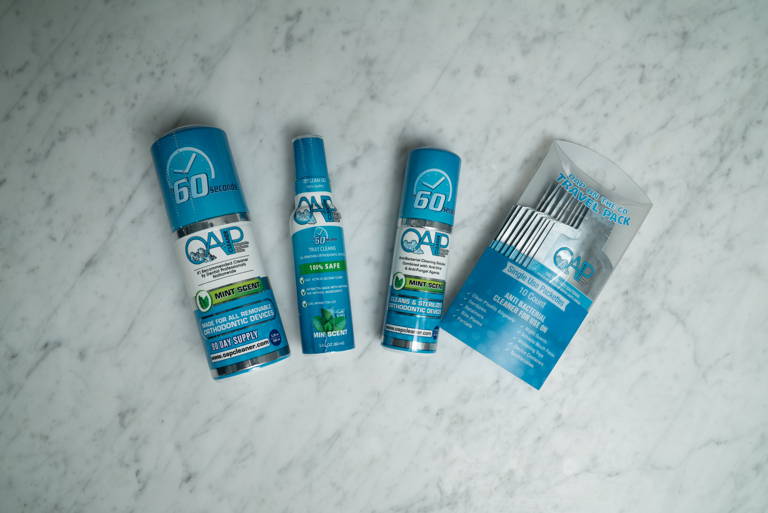 "Our Geriatric Patients Will Come In With Their
Dentures And Partials And Are Very Pleased
To Know That An Appliance That They Will Be
Using For The Rest Of Their Lives Can Be Cleaned
Every Day, Multiple Times A Day With Ease. I Am
Always Hearing Patients Complimenting OAP
But What I Hear Most Is That OAP Makes The
Appliance Feel Cleaner, Look Cleaner, And Makes
The Cleaning Process Feel Like An Easy Healthy
Habit Rather Than A Time Consuming Procedure."
https://www.godental365.com/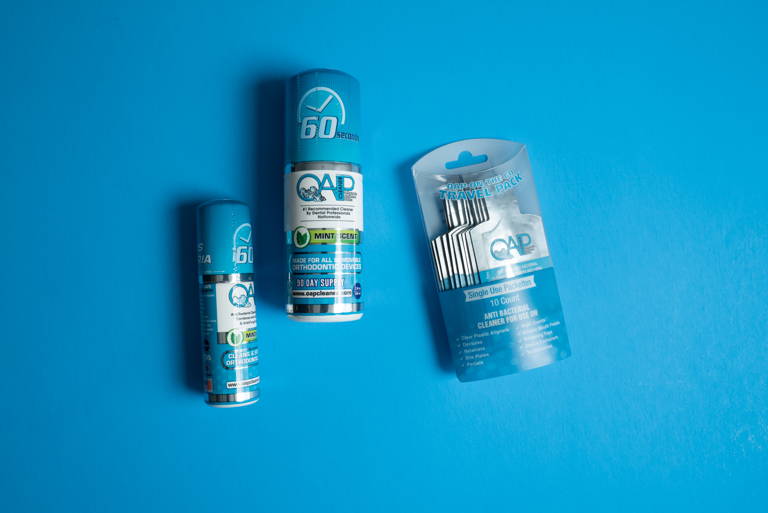 "Our geriatric patients will come in with their
dentures and partials and are very pleased
to know that an appliance that they will be
using for the rest of their lives can be cleaned
every day, multiple times a day with ease. I am
always hearing patients complimenting OAP
but what I hear most is that OAP makes the
appliance feel cleaner, look cleaner, and makes
the cleaning process feel like an easy healthy
habit rather than a time consuming procedure."
https://www.luxurydentistrynyc.com/