Why OAP is the #1 Recommended denture cleaner by dental professionals nationwide
Because plaque and calculus can build up on dentures, just as they do on natural teeth, consistent cleaning of dentures is extremely necessary. Regular cleaning of dentures is essential to the oral and general health of denture wearers.
60 Seconds or Less to Clean

Kills 99.9% of Harmful Bacteria NOT Just Odor Causing

Patented Anti-Viral and Anti-Fungal Formula

Recommended by Thousands of Dental Hygienists

Specially Formulated for Every Removable Oral Appliance
OAP Is BPA, Persulfate And Chlorine-Free, And Is Completely Safe To Use On Invisalign, As Well As Invisalign Storage Containers
PH Neutral to Ensure No Expensive Materials are Warped or Corroded
WHY IS IT IMPORTANT TO PROPERLY CLEAN YOUR Clear Aligners & Retainers?
The Most Prevalent Issue Denture Wearers See is with Fungal Issues..Meaning Your Current Cleaner Could Not Even Be Helping.
Health Issues for Aligner Wearers
The characteristics of the microorganisms isolated from the mouthguards enable them to disseminate systemically and/or be aspirated into the respiratory tract
The biting actions athletes perform during mouthguard wear end in a systemic showering of microorganisms throughout the mouth, esophagus, and trachea
Without proper cleaning, the immune system could be compromised and athletes could be more susceptible to diseases
Issues with Current Aligner Care
Water will not decontaminate MG, but other agents (toothpaste, sodium hypochlorite or hydrogen peroxide) may abrade the MG, increasing the possibility of microbial attachment
Denture cleaning by brushing using only a denture brush, or a regular brush, and tap water may not be enough to eliminate fungus. Therefore, daily denture cleaning plus disinfection is claimed to be vital in preventing disease.
It was concluded that the use of cleansing tablets during overnight denture storage (in addition to mechanical denture cleaning) did not affect the fungus count.
In the literature, oral issues such as angular stomatitis, denture stomatitis, undesirable odors and tastes, as well as staining have been reported
It has been suggested that the ideal denture cleanser should be antibacterial and anti fungal, non-toxic, compatible with the denture material and should not alter or damage the surface of the denture...therefore OAP was created!
Microbial Contamination and Disinfection of Sport Mouthguard: In Vitro Study.
Sport mouthguards are dental devices used by athletes who need oral protection during sports activities. Ethylene Vinyl Acetate (EVA), a polymeric polymer of ethylene and vinyl acetate, has become widely accepted as a mouthguard material. There are several issues related to the use of an oral protective device, especially for professional athletes who are subjected to several hours of workout everyday [[ 1]–[ 5]]. Glass et al. [[ 6]] reported an increase of oral lesions in athletes who had used stock mouthguards for an entire agonistic season. Furthermore, mouthguard conditions after wear may facilitate disease transmission (e.g. endocarditis). In fact, the continuous solutions caused by worn mouthguards would facilitate the entry into the bloodstream of all the microorganisms present on mouthguard surfaces. This condition occurs when jagged and sharp areas of the posterior regions of the mouthguards are in close proximity to the pterygoid venous plexus. revention of oral damage, caused by pathogen's flora to hard and soft tissues, can be done by following the basic oral hygiene rules before sport activity and cleaning the device after each use [[10]]. Preservation and cleaning of the mouthguard are often overlooked by athletes who easily tend to abandon this task. Namba et al. [[11]] conducted an interview to 22 rugby players, with an appropriate level of school education, to understand their habits and attitudes towards the hygiene and the use of mouthguards. Only two of them reported to have been correctly guided by a sport dentist on methods to sanitize their mouthguard. When asked if they performed some type of mouthguard cleaning, only one answered that always cleaned it with water.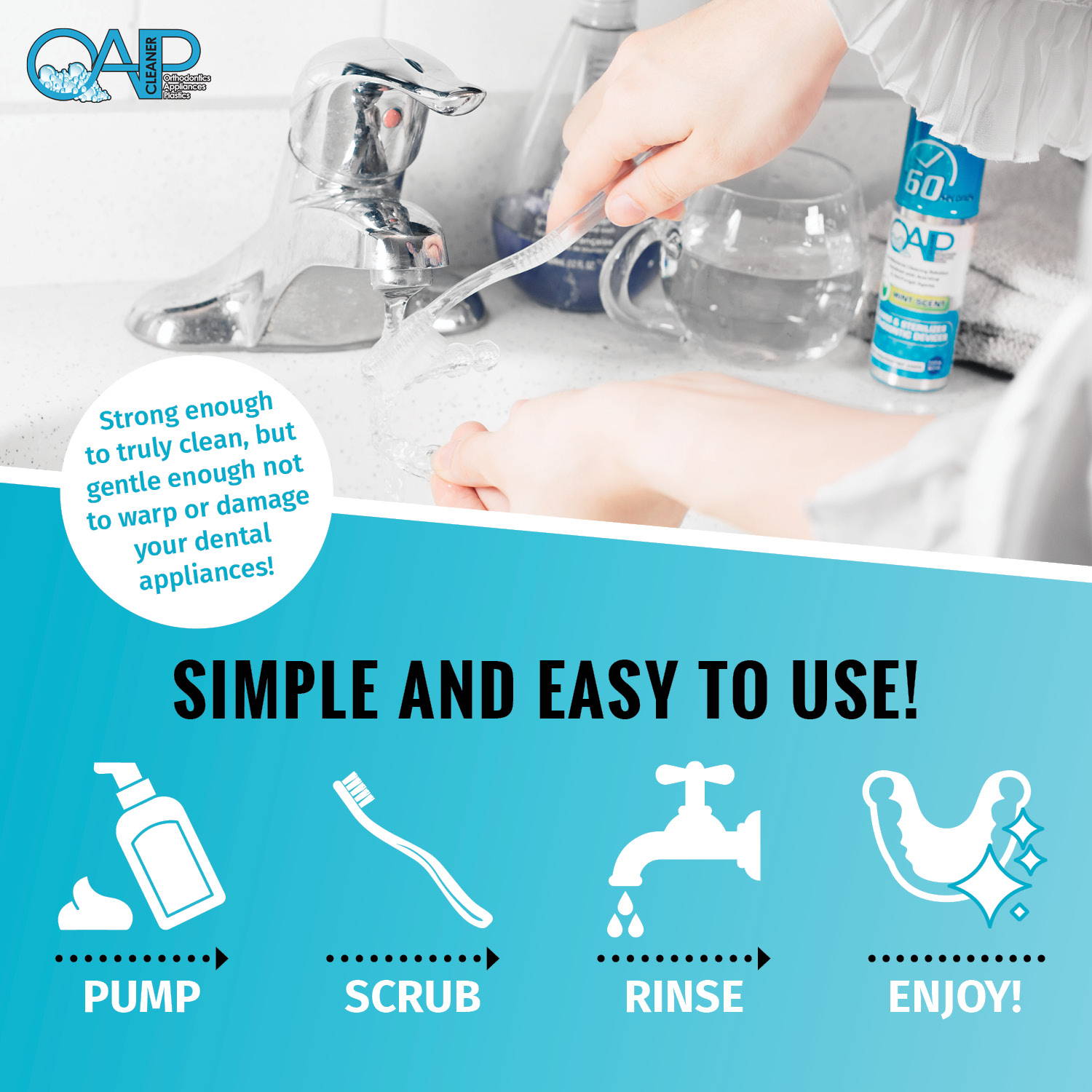 Apply Oap's Patented Solution to Your Dental Appliance
Lightly Scrub Your Dental Appliance With a Toothbrush for up to 60 Seconds
Enjoy Your TRULY Clean Dental Appliance!
See and Hear why others in the Denture Community Choose OAP as their go-to Denture Cleaner for any Occasion!
Easy, quick and effective
I have been using this product for my aligners and now retainers for almost three years and really like it. It quickly cleans and sterilizes my retainers with no discoloration. My orthodontist commented how clean and new my retainers look. I have used both the foam and the gel. I prefer the foam daily and use the gel for travel. I recommend this product.
When I began using Invisalign the hygenist at my dentist's office suggested this to clean my trays. It takes the Invisalign from cloudy to crystal clear in just a minute or so. I use it each night with no issues. Great product!
My #1 reason for buying this is because germs and bacteria creep me out and I want my Invisalign trays to be sanitary. Squirt the foam into the trays and use a toothbrush to gently scrub them and they look like new!
Second time ordering it and have recommended to family members!
If you wearing aligners / Invisalign, get this one, keep your trays clean within a second.
Really great for Invisalign- easy to use and cleans well
You Down With OAP? Yeah, You Know Me!
Seriously, this stuff is amazing. Used it on my clear aligners today, and wow, they are whistle-clean! So much better than the (name brand!) aligner cleaning tablets. A definite must-have for aligners or any dental appliance! Going to use this daily!!!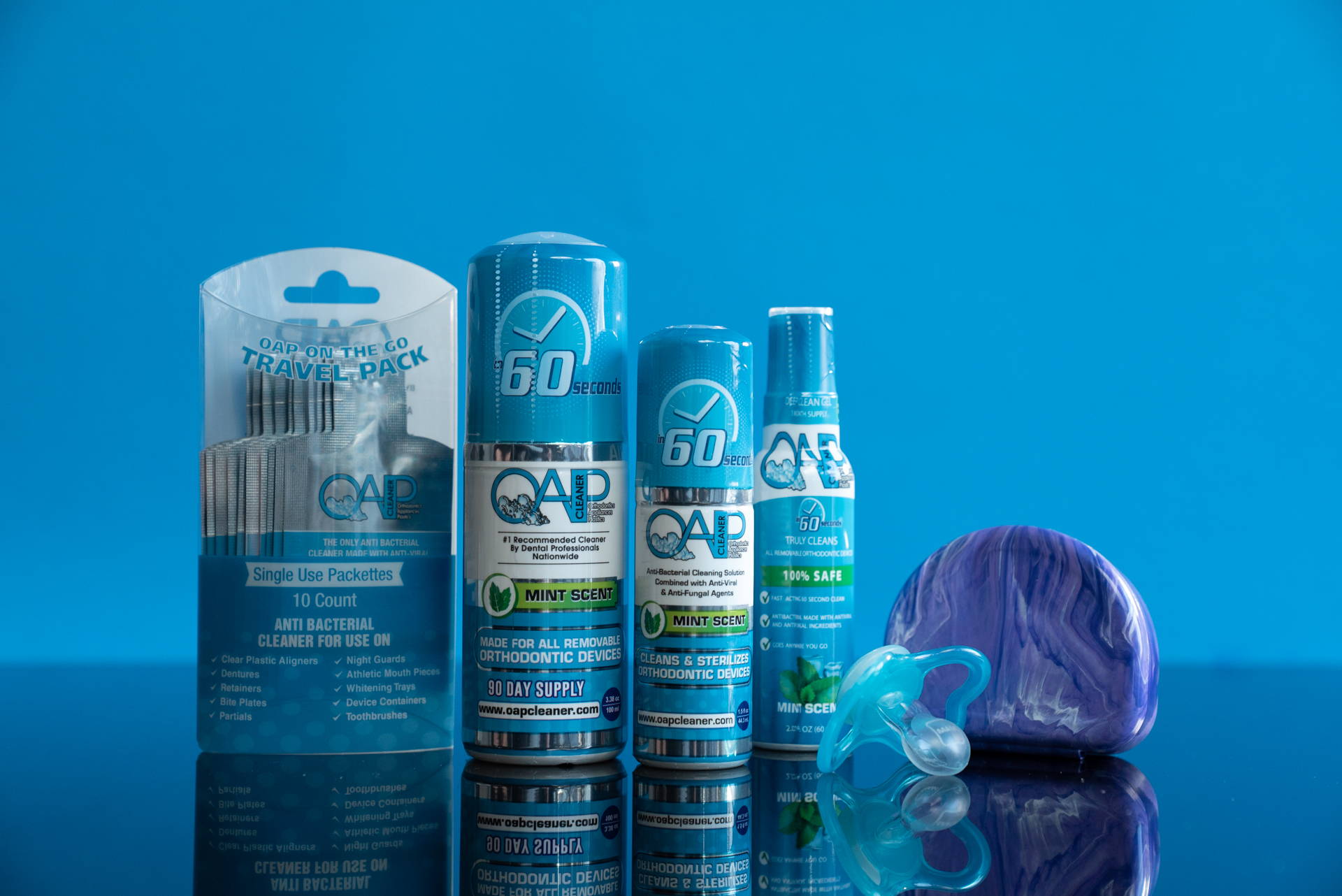 60 Seconds or Less to Clean

Kills Harmful Bacteria & Much More

Made with Anti-Viral and Anti-Fungal Ingredients

Invented / Patented by Dental Hygienists
Visit our blog for advice, how-tos and the latest Denture news.
Be the first to get updates and news from Gem'Yummy!
10 foods to help support a healthy
immune system
gemyummy@gmail.com
(269) 368 - 8888

Mon-Thur. 9am-5pm PST Fri.
9am-2pmPST

Mon-Thur. 9am-5pm PST
Fri. 9am-2pmPST

Mon-Thur. 9am-5pm PST
Fri. 9am-2pmPST
Your Questions, Answered.
Still have questions? Call us at (321) 123-4567 or email us at gemyummy@gmail.com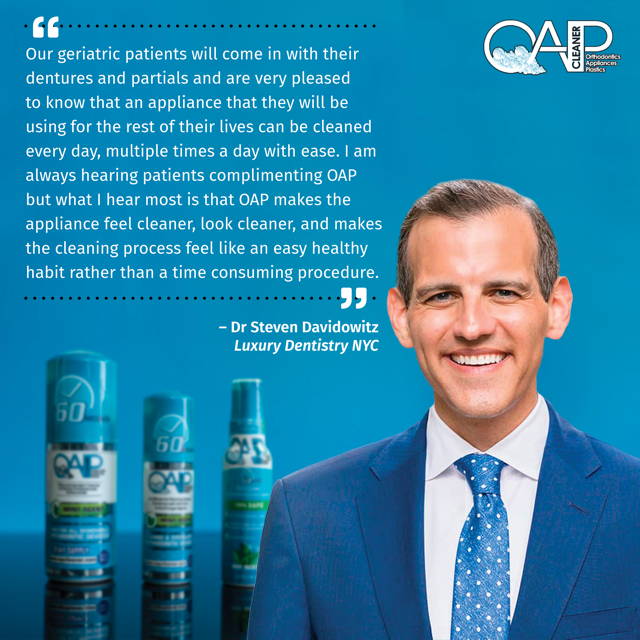 Is your snack suitable for vegetarians or vegans?
Yes, this food is suitable for both vegetarians and vegans. All of our products contain no animal or animal-derived products.
Do you use any GM ingredients in your foods?
None of the ingredients we use to make our foods contain Genetically Modified Organisms (GMO), as these are not permitted under organic standards.
Is it suitable for kids with allergies?
Yes, all of our products are Free from the Top 8 Allergens (peanuts, tree nuts, eggs, wheat, milk, soy, fish, shellfish), and we take our commitment to being allergy friendly a little farther by also making our products mustard, sulfite, and sesame free. Our products are produced in a Top 8 Allergen Free facility, and we test finished product for allergens (peanut and gluten up to 10ppm).
Are your products Gluten Free?
Yes, absolutely! Our Oats and Oat Flour are Avena Foods' Purity Protocol Oats. Purity Protocol is a farm-to-plate method of ensuring that oats are gluten-free and not contaminated with any gluten-containing grains. Avena Purity Protocol oats are non-GMO and certified gluten-free! In addition, our products are made without any other source of gluten. They are also produced in a dedicated gluten-free facility and we perform gluten rapid tests on every batch of finished product.
How do I store your pouches?
We recommend storing our pouches in a cool dry place, and once opened keep refrigerated for up to 48 hours.